January 2020 was a bad month for Georgia Basketball and Tom Crean needs his team to show strength and maturity.
There is no leadership on this Georgia roster and this is a major cause of Death Marches through January and February in College Basketball.  It does seem like this Georgia Basketball Team is on course for a Death March and the idea of building an NCAA Tournament resume was delusional after the win against Memphis and clearly remains such coming into this game against a Texas A&M team that is depleted, yet dangerous.  One of the considerations going into this game for Tom Crean and his staff has to be focused on building up the team's overall experience or trying to find a way to win in the short term in the more conventional sense.  The conventional method of trying to win in the short term comes at odds with the team's development given the roster composition.
But first… a look at Texas A&M under Buzz Williams
This will be the first of two matchups against Texas A&M with the return game taking place at Reed Arena in two weeks.  Buzz Williams was Tom Crean's successor at Marquette and was an Assistant Coach under Tom Crean for one season.  Buzz Williams is influenced by different coaches and his defensive philosophy most closely mirrors former Texas A&M, Kentucky, and Texas Tech Head Coach Billy Gillispie.  It is common for Buzz Williams coached teams to be able to get to the Free Throw Line and defend without fouling.  His teams at Virginia Tech had problems with getting second chance scoring opportunities, but at Texas A&M thus far, he has a team that is able to get offensive rebounds.  Buzz Williams is coaching his worst offensive team he has coached in his Head Coaching career, but this is certainly not his worst defensive team.  He has had teams that were worse defensively and made the NCAA Tournament.
What Texas A&M does well…
Winning on the road against the lower half of the SEC.  Texas A&M has won three straight road games (Vanderbilt, Missouri, and Tennessee).
Preventing opponents from getting into the restricted arc and holding their Field Goal percentages in the restricted arc down.
Forcing Turnovers.
Encouraging opponents to shoot a lot of three point shots and holding their three point Field Goal percentage to 30.5%.
Getting to the Free Throw Line.
Not allowing opponents to get to the Free Throw Line.
Blocking shots (11.2% blocked shot rate)
What Texas A&M does not do well…
Buzz Williams' teams are typically very good at getting shots in the restricted arc, if not among the best in the country at doing so.  This season, not so much.
Three Point Shooting is dreadful, they are 26.1% from three point range.  Their best three point shooter is Savion Flagg who is 34.7% from three point range.  Worst part is that they take 40% of their shots from beyond the arc.
Free Throw Shooting is terrible.  They are a 67.7% Free Throw Shooting team.
Opponents are able to get excellent ball movement on the Aggies, 64.3% of shots are made on assists against Texas A&M.  This is 4th worst in the country.
Texas A&M has a lot of their shots blocked (10.7% opponent blocked shot rate).
High Turnover Rate (21%).
Struggles with defensive rebounding, they have a 69.2% Defensive Rebounding rate.
Who to watch for Texas A&M
Josh Nebo – 6'9″ Power Forward
Nebo is a force down low.  He is not Reggie Perry dominant, but he is going to be a tough matchup.  Nebo is similar to Nick Richards and James Banks.
Nebo gets most of his work done in the restricted arc as a back-to-the-basket post and scoring on putbacks.  He is no threat to shoot three point shots and he is efficient in the mid-range because of the close proximity of the shots.
He is a dominant shot blocker and offensive rebounder.  The team's blocked shots rate is carried by Nebo.  The team's ability to get offensive rebounds falls on Nebo.  Nebo is able to get himself to the Free Throw Line at an elite rate, he is excellent at drawing fouls because he is always in the mix for the ball when it is in the air.  Throw in his physicality as a back-to-the-basket player and it is a recipe for success in this regard.
If Nebo has a defensive rebounding rate of less than 15%, Texas A&M is 2-6 in those contests.  Keeping Nebo off the defensive glass is critical.
Nebo is a matchup problem for Georgia, but his success is not always the bellwether for Texas A&M.  Nebo played poorly against Tennessee and the Aggies were still able to win at Thompson-Boling Arena.
Savion Flagg – 6'7″ Swingman
Flagg is the team's best distributor, which is not saying much about this Texas A&M team.  He's also the team's best three point shooter, but once again this is not much of a point of pride.
Flagg takes less unassisted three point shots than last season.   He is an effective cutter to the rim.  Flagg will look to set up teammates on occasion.
He is offensively inefficient and turnover prone.  For his size, he is not a bad rebounder, but he is not necessarily a player to worry about on the glass.  However, Texas A&M is 10-3 in games where Flagg has a 3 or more defensive rebounds.  In games where he has less than 3 defensive rebounds, 0-6.  Keeping Flagg off the defensive glass may end up being a very good idea for Georgia.
He won't draw fouls and get himself to the Free Throw Line, this is Josh Nebo's forte.
Wendell Mitchell – 6'3″ Guard
Mitchell has been having a dreadful season, but he had his best game of the season in his previous game at Tennessee.
Wendell Mitchell is a dreadful three point shooter and he keeps shooting.  Wendell Mitchell and Tyree Crump should form of a support group.  He is not going to attack the rim much and draw fouls.  Mitchell's saving grace is defense, he is able to force turnovers and he is a good defensive rebounder for his size.
When Mitchell plays well, Texas A&M loses.  When Mitchell plays poorly, they win.  The major exception is the previous game at Tennessee.
What to Expect and How Crean Should Actually Approach The Rest of the The Season

A slow paced game, Georgia has not been able to control the tempo in their SEC slate at all.  Even though Texas A&M has less talent, they will be able to control the tempo in this game.  Georgia's offensive struggles may be exploited by the Texas A&M defense, the question is whether Texas A&M's offense can take advantage.  Georgia's defense goes as their offense goes and this should raise a red flag regardless of the venue and opponent-to-be.
Tom Crean has talked about having to shorten up the bench, which is a terrible idea with a young team.  Nothing like asking for more roster turnover and less experience going into the later stages of the season and next season.  All shortening the bench does is force this team to be more veteran-laden in terms of minutes and it just has not been working as-is.  Cutting a player from 10 minutes to 0, does no good for a team that is struggling with the veterans on the floor.  Going into the height of flu season (and apparently Novel Coronavirus season) and with injuries, fatigue, and other issues abound – it is not a good idea to shorten the rotation.  A team that prides itself on a fast pace and forcing turnovers should never shorten a rotation.  Jim Harrick had to play with a short rotation because nobody wanted to play at Georgia and he was very reliant on transfers, that's why he played 7-8 players.  It worked for two seasons, this is not something that will work over the long haul in 2020 and beyond.  Harrick was the Hernan Cortes of College Basketball during his time, it is an outdated approach.  If you see hands on knees, blown leads, and clear fatigue, look at the Jeff Dantzlers of the world and blame them for toxifying the waters once again.
There are no "best" players on this Georgia Basketball Team, everything is about matchups and who is keyed in to playing on that particular day.  This is the blessing of depth.  If you do not use your depth, it will become a problem.  Read a message board and it should remind you of the below.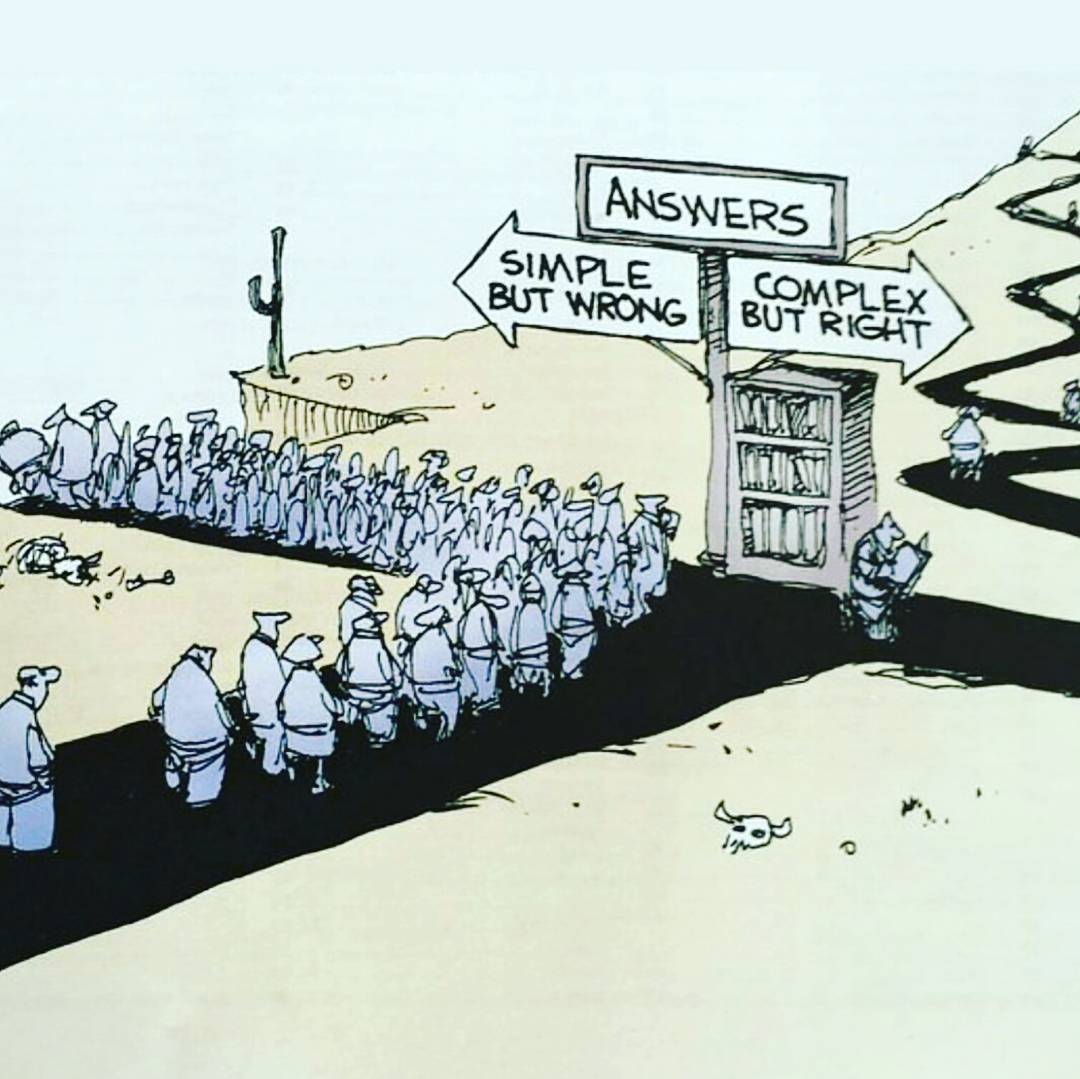 Sahvir Wheeler has been hampered with injuries lately and he is day-to-day, this is why it is good thing there are other players who can be primary ball handlers on this team.  Depth is helpful and it is important to play to it.  This is why teams with tight rotations go off the rails when there is an injury, suspension or illness.  Think of deeper rotations like having money saved and invested, tight rotations are burning cash and hoping it works.  Tight rotations and snapshot evaluations that do not take into account anything other than subjective and a few metric measures are extremely risky.
If Crean is focused on building for the future, the emphasis has to be taken off veterans and Edwards and placed into the hands of the freshmen.  It will pay dividends later in the season and in the future.  This means having to bench Tyree Crump in favor of Jaykwon Walton, benching Rayshaun Hammonds when he is not playing aggressive enough and putting in Mike Peake, and putting Toumani Camara on a guard on defense while having Rodney Howard take care of a player like Josh Nebo.
"It's not like we're looking back on here and saying Georgia basketball was having multiple years of success, so people got spoiled with it. They didn't. I'd like them to get spoiled with it, right? But it's going to take some time to get spoiled with it. It's going to take a little time." – Tom Crean
Crean was 100% right in his assessment of Georgia Basketball.  Fleeting success defined the program.  There were no guarantees that a continuation of the Harrick era was going to be successful.  Harrick was having difficulty in recruiting and he had a nucleus of seniors ready for 2003-04, but beyond that was looking to be a rough road for Georgia Basketball.  Harrick did not build a program, it was all very short-sighted and his approach was far too susceptible to falling apart.  However, selective memory plagues older Bulldogs with fond, yet false memories.  The objective is to build something that is sustainable and does not require any painful rebuilding seasons after attaining success.
Georgia is going to struggle in this game against Texas A&M due to the team's immaturity (this is coming from the veterans who should know better and are not leading).  The a-ha moment has not arrived for Georgia and it is not going to come today against the Aggies.  Georgia should beat Texas A&M, but probably will not.  However, the attempt to extend a winning streak at Florida may get everyone's attention to play far better.  Josh Nebo's presence will cause Georgia a lot of difficulties scoring at the rim.
This should be a win for Buzz Williams to help him get his mind of his car being burglarized.
Prediction:  Texas A&M 62 Georgia 58