Georgia has won four straight games against Georgia Tech by double-digits, can history repeat?
Georgia-Georgia Tech as a rivalry is not in a great place right now as ESPN has deemed the game not even good enough to air on any of the linear television stations that they offer.  Anyone with a rooting interest in this major rivalry game will have to watch SEC Network+.  Surely, ESPN's programming department picked much better games right?
No, a major interconference rivalry game is trumped by Women's Volleyball on the SEC Network, but certainly the far less relevant bastion of direct advertising that is ESPNU would be able to air this important game.  Nope, ESPNU would rather air MACtion.  0-10 Akron vs. 6-4 Miami (OH) gets priority over the Men's Basketball edition of Clean, Old Fashioned Hate.  Two undefeated teams from the SEC and ACC fighting it out on the basketball court for in-state superiority in the 9th largest state in the Union by population and ESPN chooses MACtion.  This is an insult.  ESPN2 is also airing MACtion, a matchup between the 6-4 Toledo Rockets and 5-5 Buffalo Bulls.  ESPN and ESPN2 did not air Toledo-Buffalo in Men's Basketball last season, which was a premier matchup.
If anything we can take away it is that ESPN's completely dependent on NFL studio shows, their NBA contract, and complete control over College Football.  They do not have the NCAA Tournament, so they can make their priorities known.  College Football gamblers come first before a major in-state rivalry in Men's Basketball.  Apparently, Women's Volleyball also enjoys priority as well.
Unlike what ESPN's Programming Department thinks, this is an important game to both teams.  Sure, Georgia Tech is not allowed to participate in the postseason due to Head Coach Josh Pastner making poor choices in making friends when he is in such a scrutinized position, but for them this is about justifying Josh Pastner's salary, saving themselves from a paying an extravagant buyout (this is a familiar position for Georgia Tech), and of course beating Georgia.  On the Georgia end, beating Georgia Tech would cement a fifth straight victory and this would be a big deal for Tyree Crump to notch four wins over the Yellow Jackets.  It also improves Georgia's NCAA Tournament resume and puts the Dawgs in a winning mood on their flight to Maui.
Sure, Georgia and Georgia Tech are not recruiting against each other like they did in the past, but the animosity still exists.  UGA and Georgia Tech were very familiar with each other until Brian Gregory took over the reins in Atlanta and Mark Fox's recruiting efforts were fully implemented.
A Look at Georgia Tech
Josh Pastner likes to use multiple defenses.  He'll use 1-3-1, 2-3, Man-to-Man, and he will likely try a Box and 1 against Georgia.  Pastner likes to extend the 1-3-1 and he may even use a 1-2-2 extension as well.  Pastner's use of full court pressure typically comes through a zone look, but when facing his Georgia Tech team, expect just about everything.
Don't expect Georgia Tech to push pace in any way, but do expect them to try to score at the rim and do so through cuts and post-entry feeds.  Georgia Tech is #2 in the country in percentage of shots in the restricted arc that were assisted at 68%.  With this emphasis on scoring at the basket, even if it is through ball movement, Georgia Tech has a FTA/FGA of 43.4% and that is 27th in the country.
Georgia Tech has a home win over Elon and a road win over North Carolina State.  In the win at North Carolina State, Georgia Tech never held a lead until the 5 minute overtime session.  Georgia Tech won the game by controlling the interior and they were able to overcome a 22.7% turnover rate in this game.
Strengths and weaknesses for Georgia Tech are a bit clear.
Strengths
Top shot blocker, James Banks.  He has a 13.7% blocks rate, which is 11th in the country.
Two point shooting defense.
Three point shooting defense, but it is skewed by the game against Elon.
Ability to draw fouls and get to the Free Throw Line.
Weaknesses
Not a strong three point shooting team, Mike Devoe is the only strong three point shooter.
Terrible Offensive Rebounding Team (20%)
Below Average Defensive Rebounding Team (69.9%)
Turnovers are a bit frequent (22.4%)
Don't force enough turnovers (16.6%)
Another matter to ponder with Georgia Tech is how they will perform after 9 days off.  Georgia Tech has only played two games in 15 days, Georgia has played three in this time frame.
Who to Watch for Georgia Tech
George P. Burdell – 16′ , Parasite
It is like he has been there forever, but his game is lacking for his height and he only appears physically when he is really impatient.  The only upside in his game is that he can scare everyone with his looks.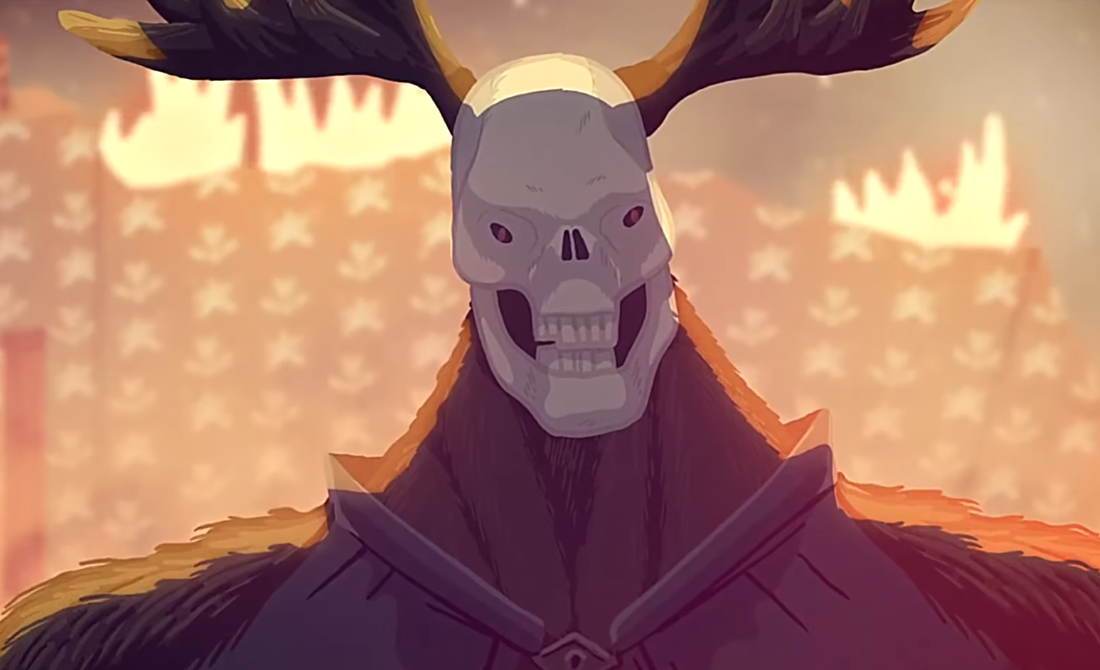 He averages 5 steals per week, unfortunately those steals had nothing to do with basketball.  He steals souls.  Children's souls, he tells them to play a different game that is not basketball.  Eternal happiness cannot be just be won.
James Banks III – 6'9″ 243 pound Power Forward/Center
James Banks is really important for this Georgia Tech defense as he actively discourages opponents from attacking the basket with his shot blocking prowess.  Banks is the team's best rebounder and he is the team's second leading scorer.  He gets a lot of his points at the Free Throw Line or inside the restricted arc.  He is 2 for 8 outside of the restricted arc, the objective is to keep him out of there and he will be pretty easy to solve.
He's a strong rebounder on both the offensive and defensive end, he needs to be boxed out.  The good news is that he is the only credible rebounding threat the Yellow Jackets have.
Banks has a proclivity for fouling, which means that there is a benefit to attacking him and getting him to move around.
This is not Georgia's first rodeo with Banks, they have faced him when he was at Texas and in last season's win at Georgia Tech.  Banks is 0-2 against Georgia, he racked up foul trouble in the 59-57 Georgia win over Texas and he had the same number of fouls in last season's game, 4.
Mike Devoe – 6'4″ 188 pound Shooting Guard
Devoe is the best three point shooter on this team.  The case can be made that he is the only perimeter shooting threat the team has thus far.  Bubba Parham has been cold thus far from three point range, he was a 39.7% three point shooter.  Devoe does not need to take shots off assists, necessarily.  He just needs the opportunity to shoot, he's not a catch-and-shoot shooter.
Devoe will attack the rim and take shots from the mid-range.  He does it all offensively and he is easily the most balanced player on the offensive end.
Devoe can even be unselfish and set up his teammates.  He is an important player to defend.
Devoe is generally on a non-factor on the glass, but he can be disruptive defensively.  Devoe had a 2.5% steals rate last season, watch the passing lanes.
Bubba Parham – 5'11" 155 pound Point Guard
With Jose Alvarado down with an ankle injury and considered "questionable" to play against Georgia, VMI transfer Bubba Parham assumes the role of starting Point Guard.  Parham was a scoring machine playing for the fast-paced Keydets.  Parham is a threat to shoot on the perimeter and in the mid-range.  Parham does attack the basket, but he has not done it as frequently.  Only 16% of the time last season did Parham attempt a shot in the restricted arc, expect him to do most of his damage from three point range as he attempted 267 shots from beyond the arc last season.
The objective should be to run him off the three point line and force him to take pull up jump shots.  He can draw fouls, but he does not do it at an extremely high rate.
Defensively, Parham was not a pest at VMI.  He had a 115.6 defensive rating and he had a steals rate of 1%.  This season, he is at 3.2%.
It remains to be seen how turnover prone Parham is in this Georgia Tech offense, but he did commit 3 turnovers against Elon.
Khalid Moore – 6'7″ 200 pound Small Forward
Moore is able to get himself to the rim and the Free Throw Line.  His distributing ability still remains to be seen for this season, but last season he was not a particularly active distributor.
Moore's defense gains him more accolades, he is a serviceable defensive rebounder and he gets himself steals.
Asanti Price – 6'5″ 175 pound Shooting Guard
Price is a three point shooting happy Shooting Guard.  Thus far he is 2/10 in his attempts from long range.  The freshman from Columbia, South Carolina was very active on the defensive glass against Elon, but played a very quiet role against North Carolina State.  Price is going to get his shots up and he will likely get them off the catch-and-shoot opportunities.
What about the Dawgs?
Georgia has to adjust to not facing Jose Alvarado and that is a big adjustment as Bubba Parham is a shoot-first, pass-second Point Guard.  Parham is a volume shooter and Georgia needs to keep him from shooting from the outside enough to eventually get hot.  Who gets the defensive assignment of Parham is going to be one of the things to look for as this game goes on.  Would Tom Crean put Toumani Camara on Parham to discourage him from shooting?
Pastner wants to play fast, but he may regret this wish.
Georgia Tech has an important interior player in James Banks III and the logic would be to try to slow down a Georgia team that just wants to run up and down the floor in an offensive game.  Georgia Tech does not have Georgia's depth, in fact, this is a Yellow Jackets team that may be 7-8 deep without Alvarado.  Shembari Phillips is going to probably play a good amount as well and this is factored into the depth prediction, but the Tennessee transfer has been generally a non-factor for the North Avenue Trade School.
Georgia knows to draw fouls and wants to score quickly with cuts and strong ball movement.  The secondary break of Georgia puts a lot of pressure on a team like Georgia Tech to get set in a zone or junk defense.  Georgia has seen zones and junk defense thus far this season against less talented opposition, but was able to still pile up the points.
Georgia's ability to get offensive rebounds will bother Georgia Tech, even with James Banks down low.  With guards like Donnell Gresham Jr. going after offensive rebounds to set up teammates for second chance opportunities, it puts a lot of pressure on Georgia Tech not to foul as there will be so many guys crashing the basket with a lot of action in the restricted arc.
The Zone Breaker:  Rayshaun Hammonds
Rayshaun Hammonds was the zone-breaker against 2-3 Zone Defense and he'll have a similar role against Georgia Tech.  Hammonds will be expected to break the 2-3 Zone from the middle of it at the Free Throw Line or along the baseline against the 1-3-1 Zone.  Hammonds will be expected to make the right decisions and be a distributor when necessary.  Hammonds may look to draw fouls and get himself to the Free Throw Line.
The other Zone Breaker may be Anthony Edwards as Georgia will likely have 2-3 Point Guards on the floor at once.  Edwards in the middle of the 2-3 Zone or even dropped down on the short corner could set up some great plays for his teammates and himself.  Edwards could even bait James Banks III later in this game into foul trouble.
How much does Crean respect this thinner Georgia Tech team's offense?
Would Crean dare to play Triangle and Two to try to take Banks, Parham, and Devoe out of it?  There's not much else on this team in terms of offensive contributors.  The answer is 'no', but it does seem logical.
Without the primary Point Guard Jose Alvarado, the less familiarized Bubba Parham assumes the mantle and he may be turnover prone.  Would Crean run 2-2-1 Zone Press into a 1-2-2 Matchup Zone to force turnovers?  Georgia Tech is a turnover prone team and the Dawgs have the guys who can disrupt passing lanes and get deflections.
How aggressive Crean gets defensively will tell everyone what he thinks Georgia Tech's Point Guard situation is.  Georgia has to pressure Parham and Devoe and discourage them from getting three point shot opportunities.  What is better than a missed three point shot?  A turnover.
Can Sahvir Wheeler be the one to draw the fouls on James Banks and get him out of the game early?
Wheeler has a high Free Throw Rate and he penetrates defenses with regularity.  The objective for Wheeler is usually to distribute, but he may see opportunities to catch Banks out of position.  This will likely be combated by a zone defense, which is intended to protect from such a case from happening.  Even more reason for Georgia to take advantage of Georgia Tech's inability to grab offensive rebounds, crash the glass, and attack in secondary break without trying the quick three point shot.  Attack and maybe the right person fouls a few times.  This could be an opportunity for Rayshaun Hammonds to do a single man secondary break as well, he has a 34.7% defensive rebounding rate.
It would be in Georgia's best interest to attack and draw fouls from the very beginning.  UGA has Tech out-manned.  Crean is not afraid to play 12 out there and while that seems ridiculous to those who are used to Jim Harrick styled Basketball, there is a reason why Georgia pulls away late and finishes games thus far this season.  Georgia has strength in numbers and the team will be fresher later in the game.
Pastner wants a fast paced game, Crean is going to give it to him.  Be careful what you wish for, it just might happen and the wheels come off for the Ramblin' Wreck in the last six minutes as the fresher Dawgs fully seize the game and get the Free Throw parade going.
Prediction:  Georgia 85 Georgia Tech 73